swissgeol.ch
swissgeol.ch offers various services with which geological relationships above and below the earth's surface can be displayed, geological data can be processed, analysed and combined with other data. The services are constantly being expanded.
3D underground viewer
viewer.swissgeol.ch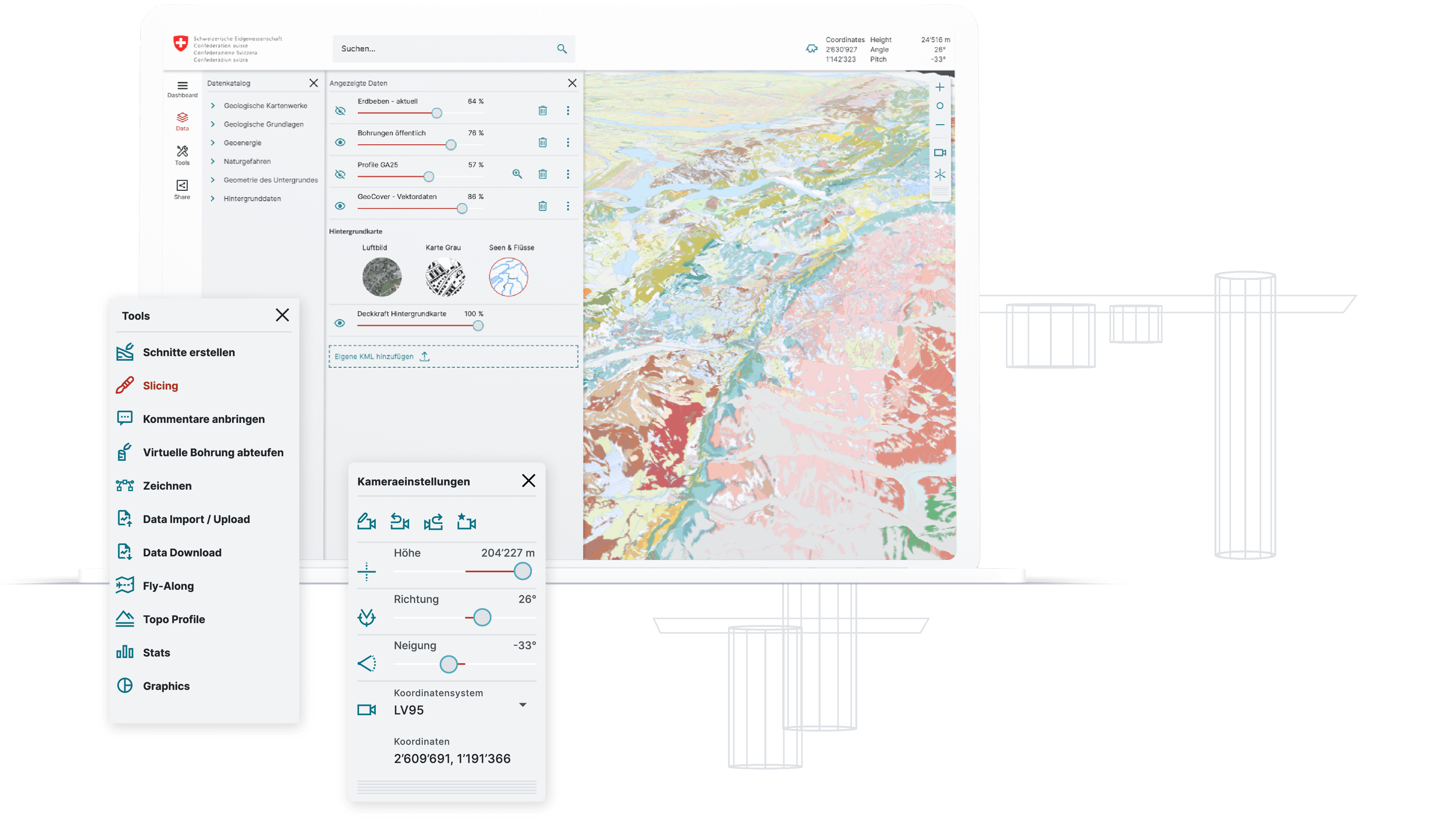 3D subsurface viewer for displaying data below the earth's surface and combining it with other georeference data. Easy download for free data. Simple analysis options, as well as collaboration options.
3D Viewer
Weitere Information
Kontakt
Digitisation platform
digi.swissgeol.ch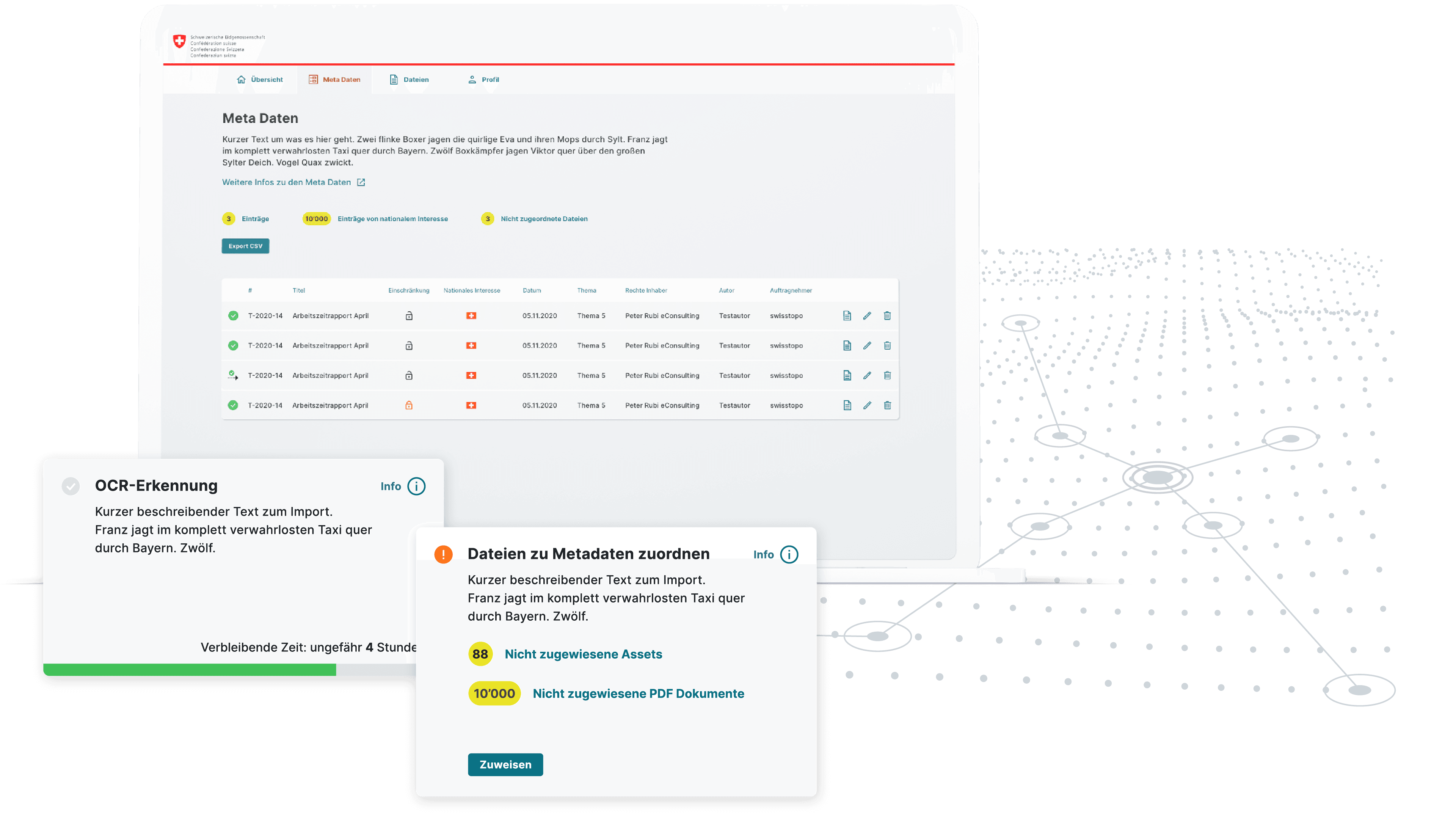 Platform to support the digitisation of geol. archives. PDFs of geol. documents could be text-recognised and downloaded for use. Documents of national importance can be made available to swisstopo.
Digi
Weitere Information
Kontakt